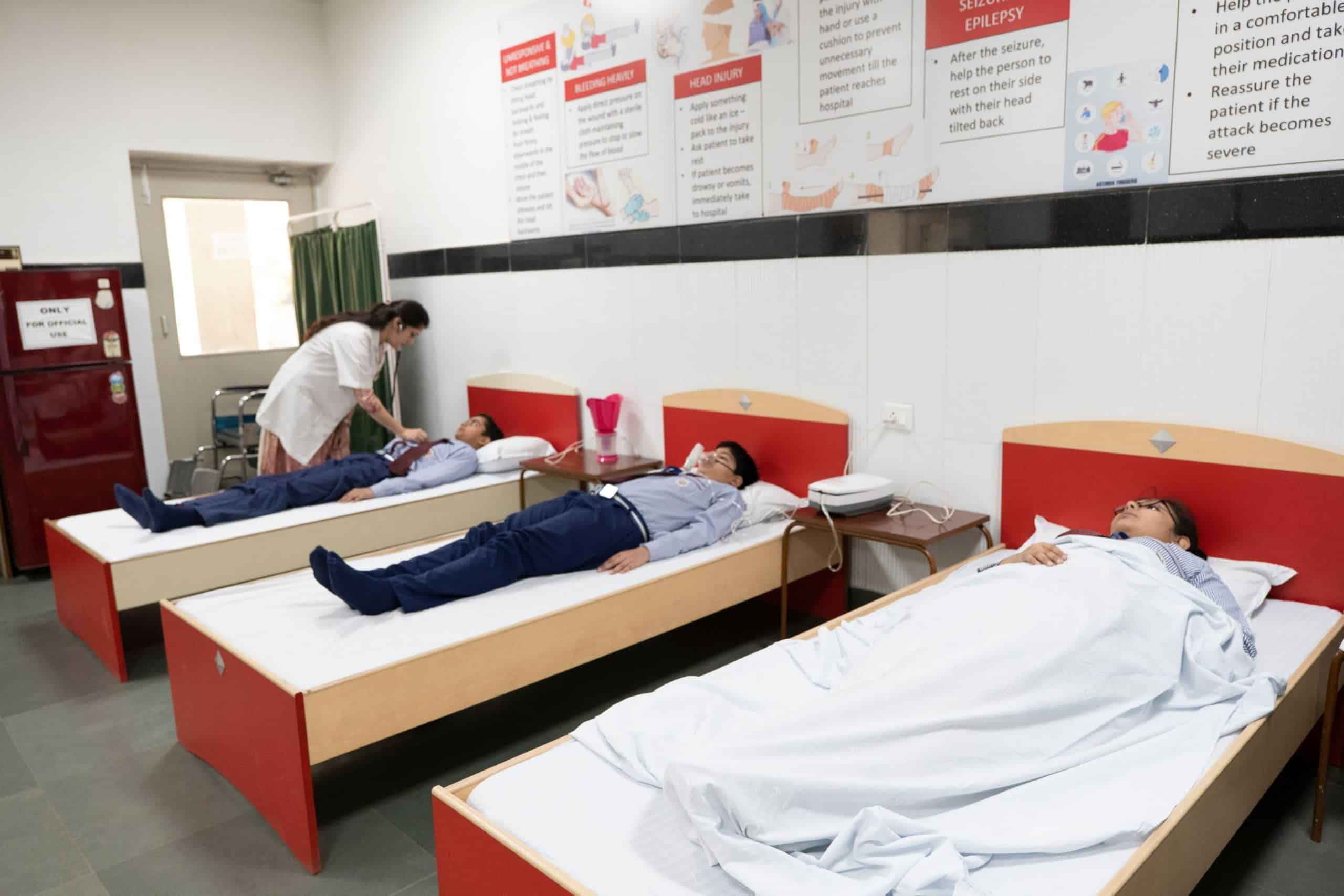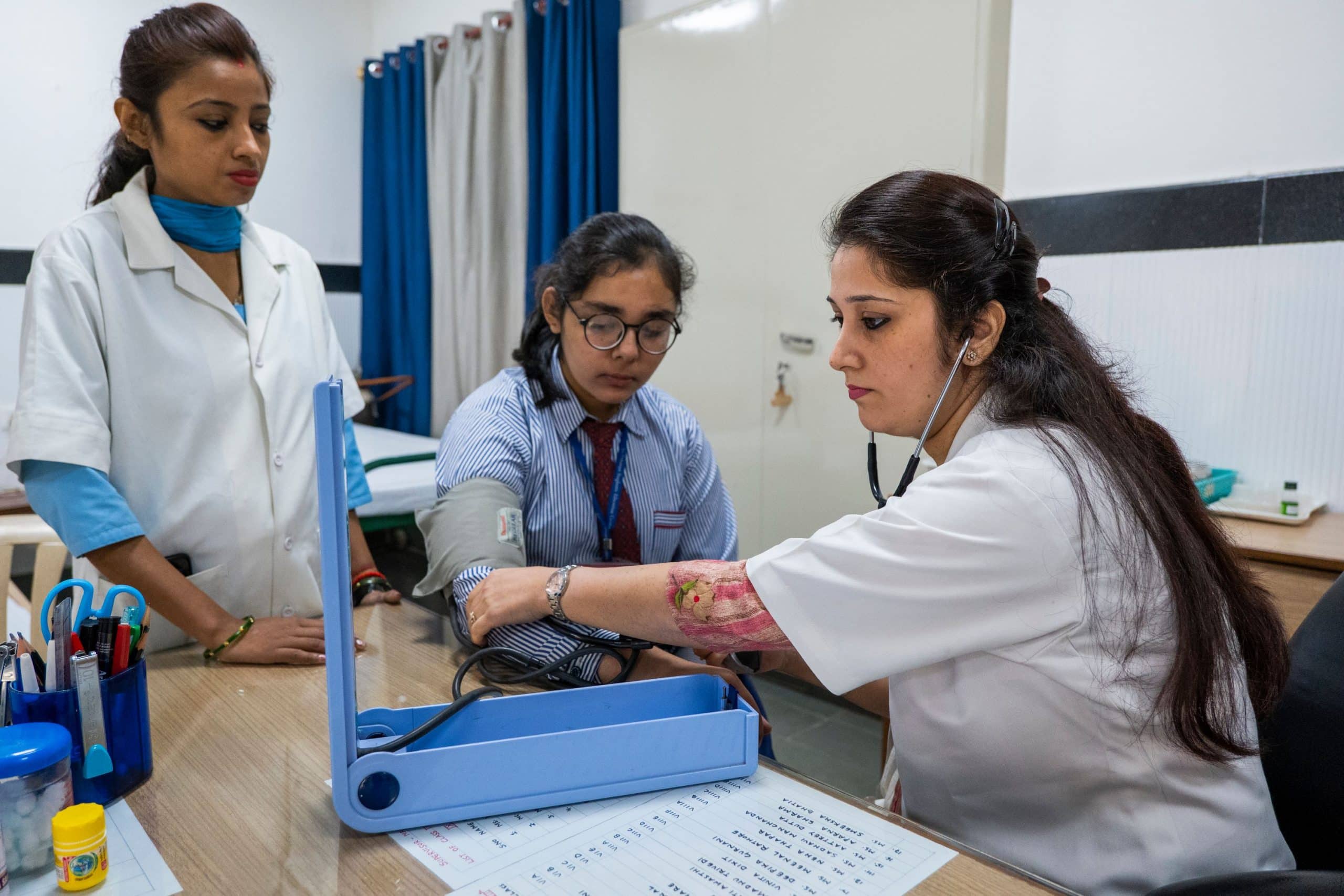 The School Infirmary is looked after by a qualified and experienced Medical Officer. Medical check-up of students are regularly carried out and a record is maintained. If the doctor is of the opinion that a child needs special medical attention, the parents are informed of the same.
All parents are requested to impart Health Education to their children.
Medical checkups of students are done every 6 months which include height and weight checkup, visual acuity test and dental checkup. The parents are asked to get the required treatment done in case of any anomaly.
The medical file is maintained with case history attached in case the child is suffering from any disease.
Apart from physical injuries the school also conducts psychological counseling sessions to address the problems related to stress and anxiety found round the corner.
It is a mere responsibility of parents to inform the school if the child is having some allergy or the child needs any special medical attention.
Here we keep basic medicines and first aid facilities.