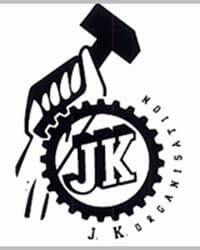 The foundation stone of our school was laid in 1982 by Lady Anusuiya Singhania in the memory of her husband Late Sir Padampat Singhania, an extraordinary educationalist and an industrialist with a Midas touch, whose vision and entrepreneurial acumen turned the J.K. Organization into an industrial colossus of India.
The founders who had already established a chain of high class educational institutions at various J.K. industrial units in the country decided to develop a model educational centre in Kanpur under their direct supervision. It was their keen interest and involvement that motivated the teachers and the students to achieve excellence in all fields.
Since our inception, our insatiable thirst for achieving excellence in education has taken our institution to great heights of glory. For excellence in education we have been awarded with several prestigious awards from different walks of life.
Education bestows man with knowledge and reason, makes the mind creative, provides opportunity to understand the world better and guides one to the right path. This is the kind of education we aim for, helping bright young minds develop intellectual capacity, skills, right attitude in addition to humane and conventional cognitive abilities.