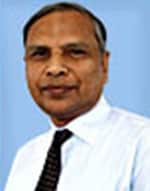 Today, the role of a school is not only to pursue academic excellence but also to motivate and empower its students to be lifelong learners, critical thinkers, and productive members of an ever-changing global society.
A school must try to provide its students with an atmosphere for multifaceted development, where children are encouraged to channelize their potential in the pursuit of excellence.
We embark on this mission of creating individuals who are confident about their potential, diligent to work towards their goal, sensitive to their environment and above all co-creators of their destiny.