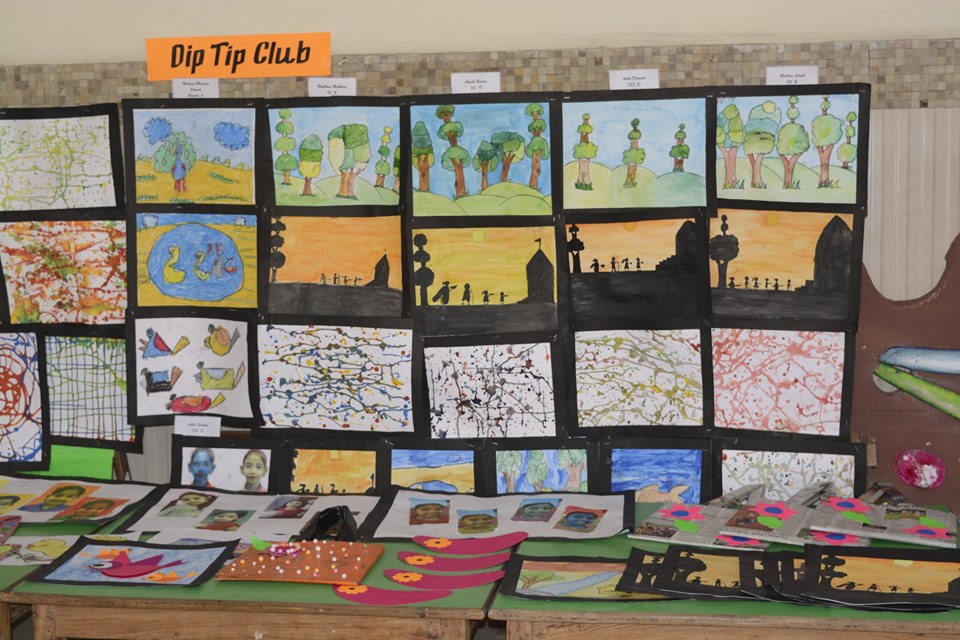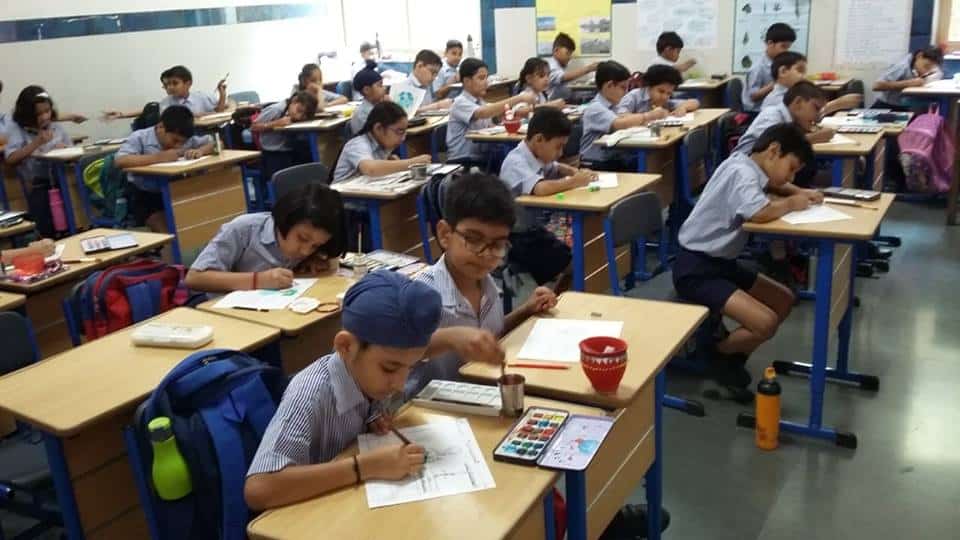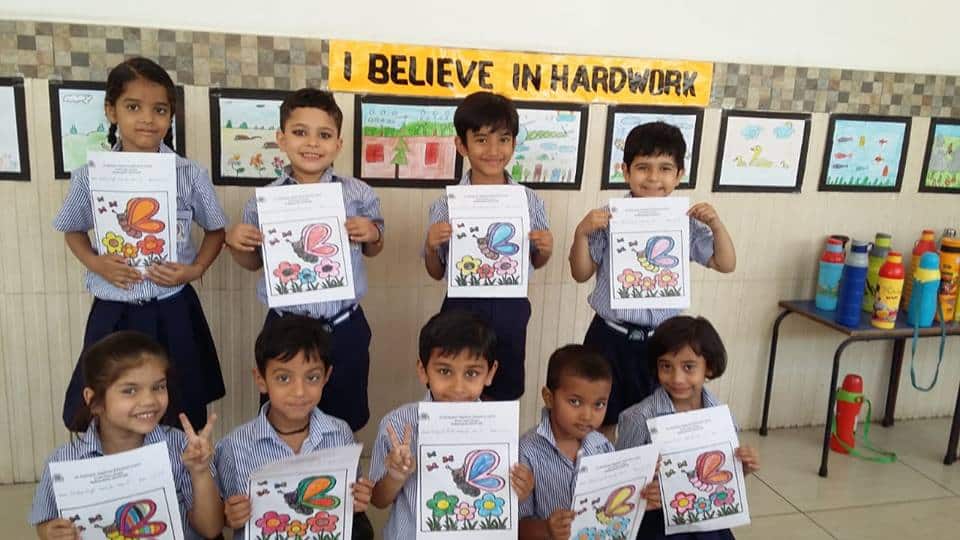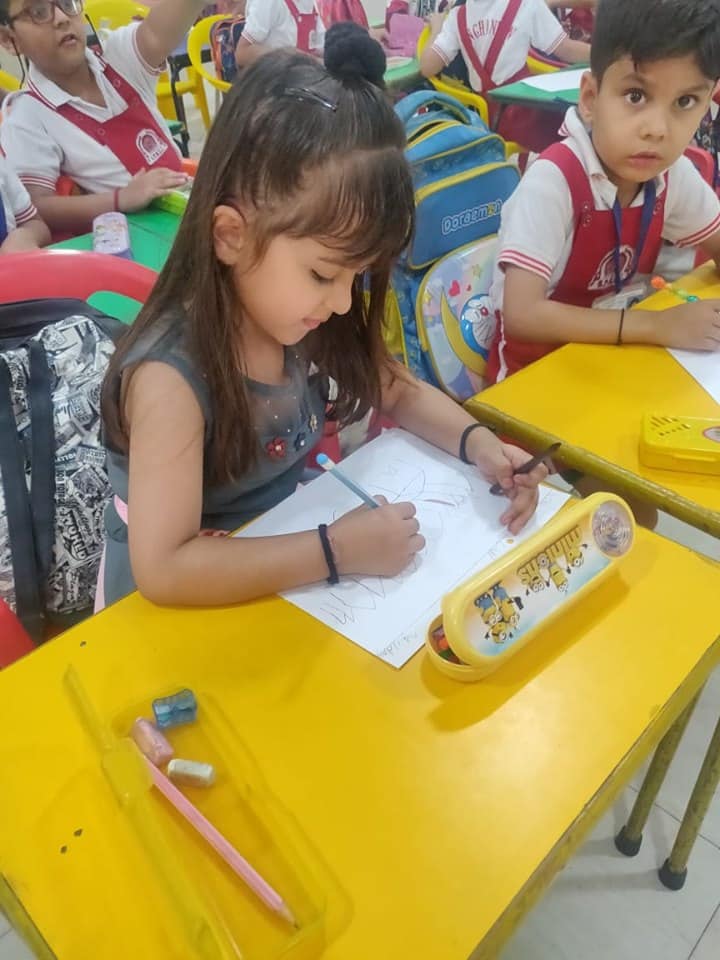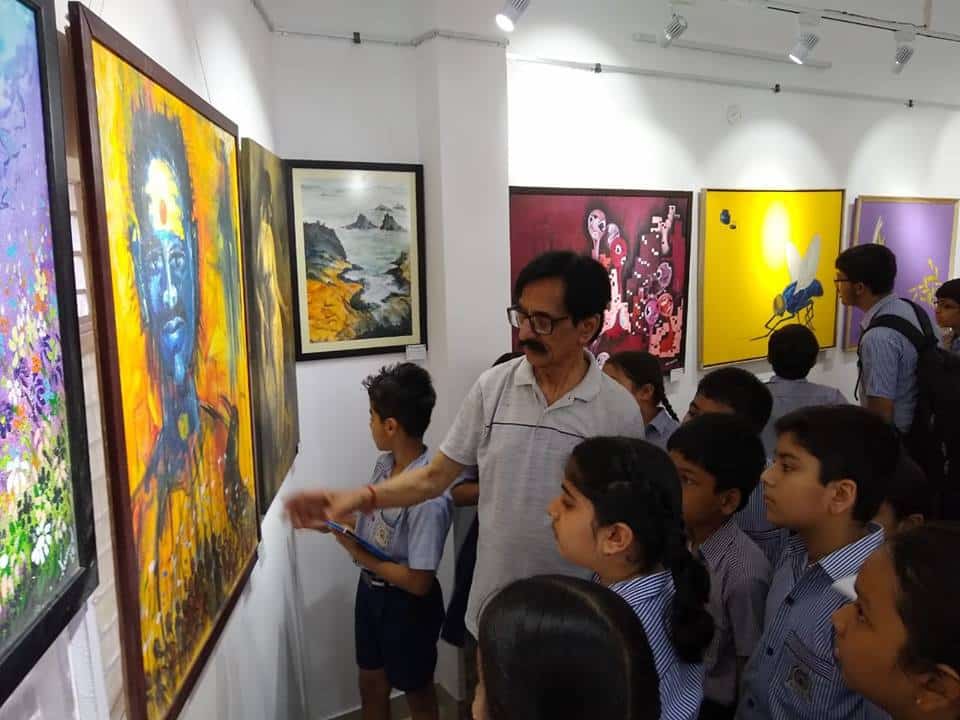 Art is often considered the process or product of deliberately arranging elements in the way that appeals to the sense or emotions. Sir Padampat Singhania Education Centre encompasses a diverse range of human activities, creations and ways of expression, including art, craft, sculpture and paintings.
S.P.S.E.C understands art as an activity done by the students to enhance their communicative or aesthetic acumen by which they can express their ideas, emotions or more generally, a world view.
The artwork of our students is a reflection of culture, transmits ideas and values inherent in every culture across space and time and plays a socio-educational function amongst them.
Sir Padampat Singhania Education Centre offers a plethora of activities in art and craft from the toddlers to the young Singhanian's.We encourage the development of personal interests and practical life skills by imparting education in art and crafts.
The list of activities in the field of art is endless but to name few we can - Painting, Still Life, Nature Study, Portrait, Sculpture, Abstract art, Soft Toys, Fiber Glass, Sewing, Shilpkar Work, Cooking, Batik, Tie n Dye, Weaving, Textile Printing, Landscape, Collage work etc.
Sir Padampat Singhania also organizes frequent art workshops and art seminars with eminent artists and art critics for the students to learn modern and ancient techniques of art as Lithography and Wash Painting and to know about higher avenues towards their career in arts.
As a result of our coursework and practical experience art provides you with a set of skills that is specific to the subject matter. These skills are further largely applicable to broad range of careers in the field of art.
The following abilities are inculcated through art in Singhanian's:
Ability to articulate ideas and information comprehensibly in visual, written and verbal forms.
Ability to employ materials, media, techniques, methods, technologies and tools with skill and imagination.
Ability to disseminate the material outcomes that constitute our visual culture
Ability to create original work, special effects using various medias and techniques.
Ability to combine artistic skills with knowledge of other disciplines, such as political science or communications.