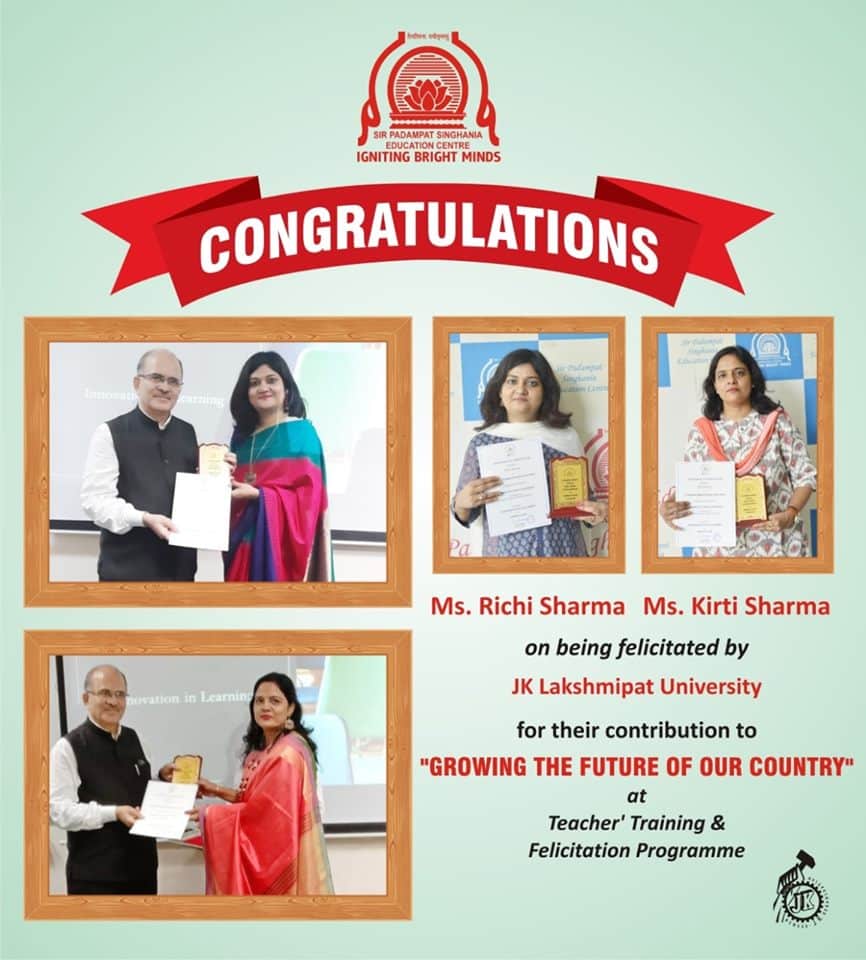 FELICITATION WITH APPRECIATION !!!
The joy of success grows manifold when it is appreciated and awarded. It was the momentous motive behind the Teachers' Felicitation Ceremony held at J.K. Lakshmipat University, Jaipur on 15. September, 2019. It was organized to acknowledge the contribution of the teachers who cross stupendous mileposts and aspire to set a new benchmark with their passion, planning and purpose in building towards the future of the students of the nation. Two considerate and thoughtful educators of SPSEC - Ms. Kirti Sharma,P.G.T Chemistry and Ms. Richi Sharma, P.G.T Informatics Practices were honoured.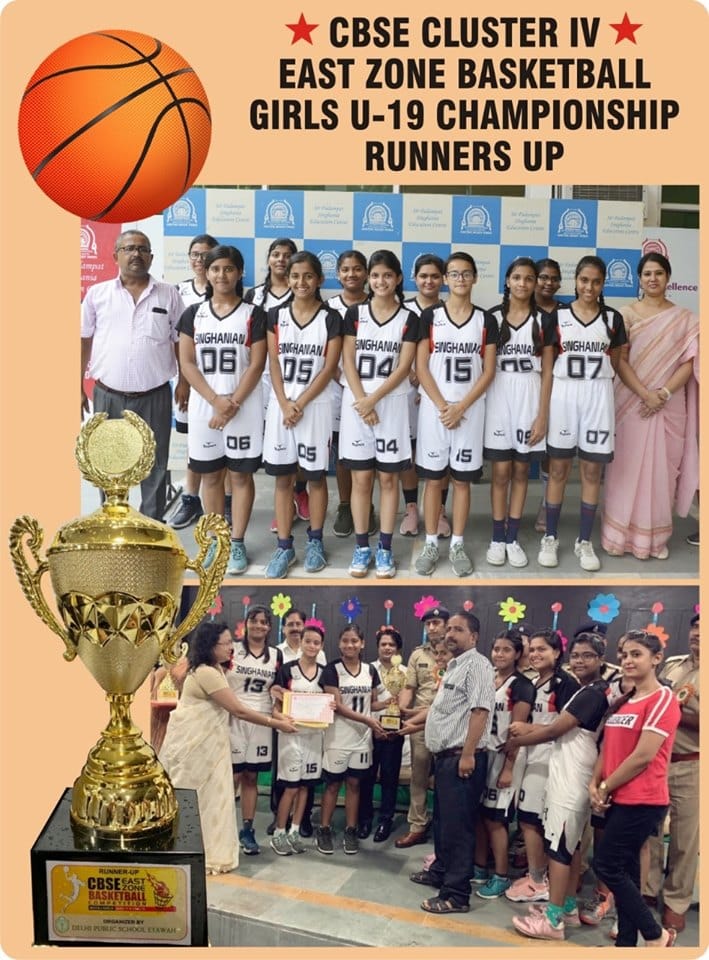 Kudos to the Winners !!!
The indomitable girls basketball team of SPSEC nailed in CBSE CLUSTER IV EAST ZONE BASKETBALL CHAMPIONSHIP UNDER 19 by trouncing the counter participating teams in semifinals and emerged as RUNNERS UP TEAM in the final match against Vidya Gyan School, Sitapur. With the participation in the competition the students experienced the thrills of gameshow.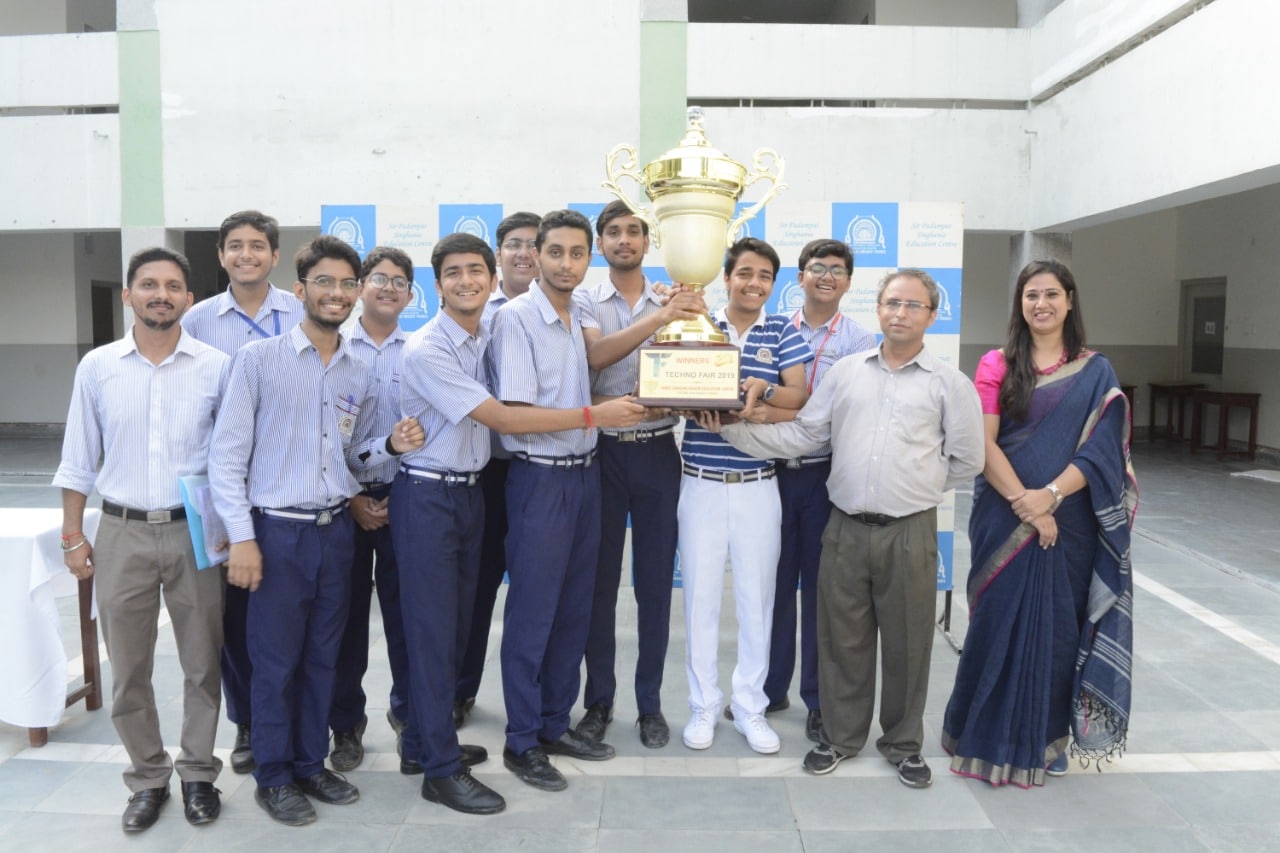 Bravo Champions !!!
You were born to win, but to be a winner, you must plan to win, prepare to win and expect to win. Once again the scholars of SPSEC have corroborated this by lifting the magnificent WINNERS TROPHY at the Techno Fair-2019 . Out of 11 individual events, Singhanians bagged 1st Position in 10 events making a swift move towards victory.
First Positions: SHREYASH TRIVEDI (GEEKOPEDIA), DEVANSH THAPAR (LIGHTS! CAMERA! EDIT!), JAYASH NAITHANI (ON YOUR EARS), TAHA SHAIKH (ANIMAZE), DEVANSH THAPAR (TAMATEBAKO), AKSHAT AGARWAL (NO SPOONERISMS), YASH RATHORE /AKSHAT AGARWAL (OCULUS) Second Position: RISHANK SAHANI (RALPH'S WORLD)
Overall it was a successful event where the bright young minds got a splendid chance to exhibit their technical skills and learn more about how technology can enhance their future.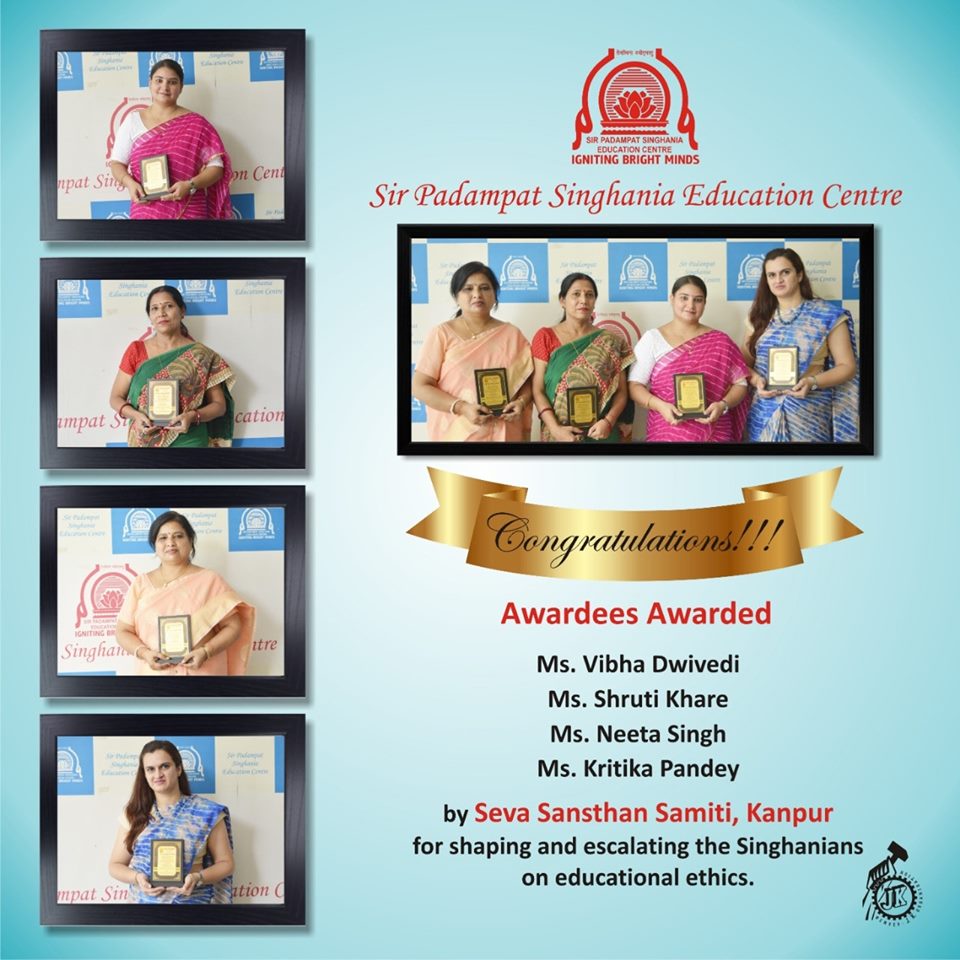 AWARDS TO AWARDEES !!!
SPSEC has surmounted success in the field of education by adding exultation to its crowning glory when four of its Affable, Thoughtful and Resourceful Educators - Ms. VIBHA DWIVEDI, Ms.SHRUTI KHARE, Ms. NEETA SINGH and Ms. KRITIKA PANDEY were honoured by Seva sansthan Samiti, an N.G.O. for patronizing the individuals by shaping young and bright minds and contributing immensely in the development of nation on educational ethics.
Excellence Excels !!!
The 1st Inter School Poomsae Championship was organised by SPSEC in Collaboration with Kanpur Taekwaondo Association in its humongous ground. The entire atmosphere reverberated with the echoes of applause when Star Studded Singhanians lifted the CHAMPIONSHIP TROPHY by defeating other participating teams and bagged 13 gold and 5 silver medals. Diya Manwani of Grade III was awarded with the best player award of the tournament.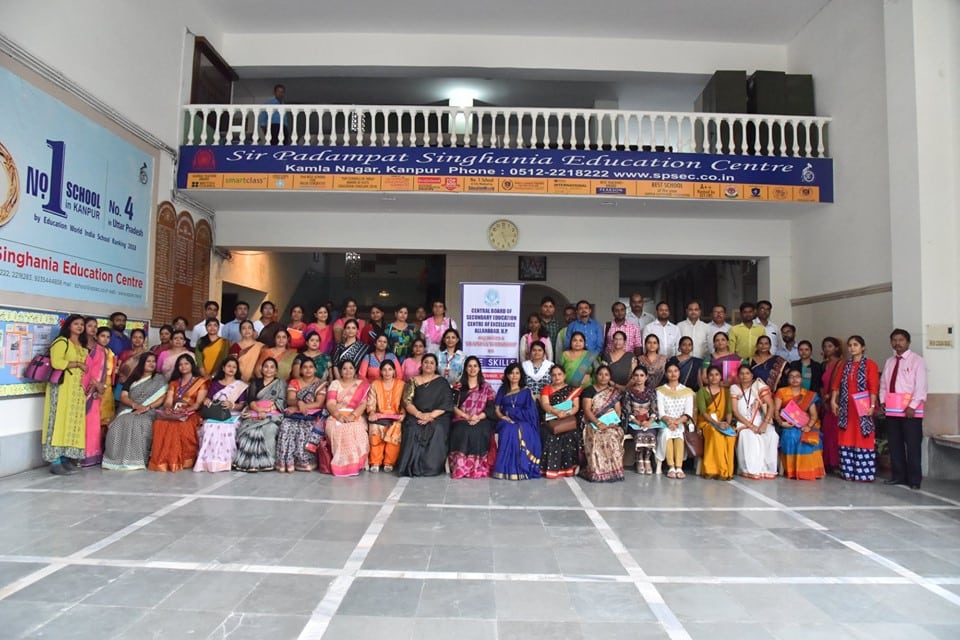 Whatever you can do, or dream you can, begin it. Boldness has Genius, Power and Magic in it. Begin it now
Capacity Building Programme on Life Skills; Teacher Training by CBSE was hosted by Sir Padampat Singhania Education Centre. An interactive day long workshop was conducted for encouraging teachers to develop their own set of life skills and use them to prepare the youth to face the challenges effectively. 64 teachers and Principals from reputed schools of and around Kanpur participated.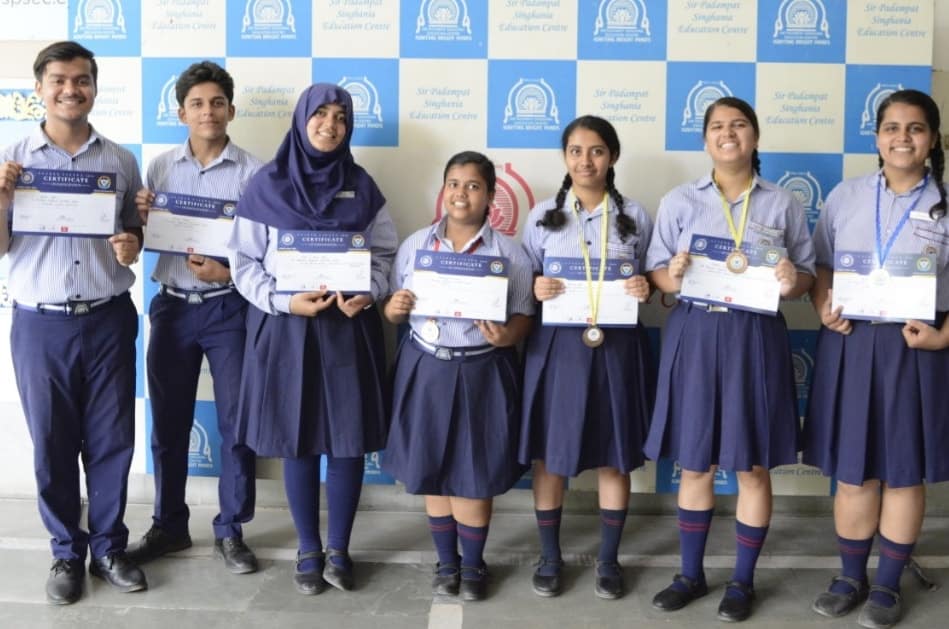 Kudos to the Winners !
SPSEC significantly marked its presence with the pertinacious participation of young Singhanians in SCIBER FIESTA- AN INTER SCHOOL TECHNO CULTURAL LITERARY FEST. It is once again a proud moment for the school as the splendid Singhanians with their spectacular performances attained sweeping victory and bagged winning prizes in various events
First Position: Ad Lib- Shubhangi Kesarwani, Shashwat Nida -e-zahra Zaidi, Shiwansh Sharma
Second Position: Immortal Etching - Shivansh Sharma Trash to treasure- TEAM
Third Position: Virtual Arena - Shivansh Sharma Creatoons - Jayash Nathani Minute to minute- Ruksad Gazi Mind your own business - Divyansh Awasthi and Tanishka Shukla Chronicles compile- Ayush singh