Sir Padampat Singhania Education Centre

No. 1 School in Kanpur

No. 4 in Uttar Pradesh by Education World India School Ranking 2018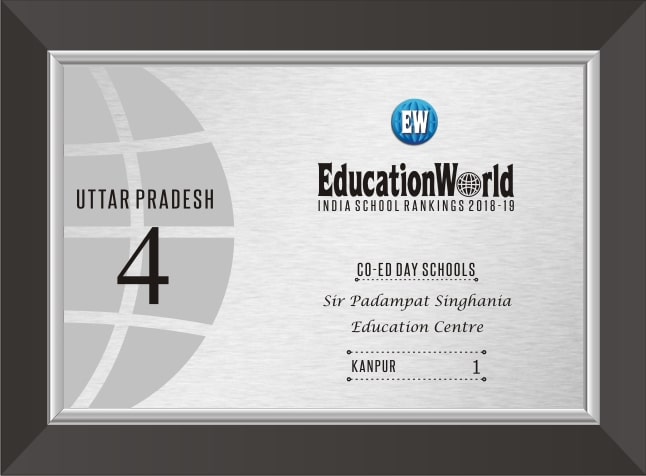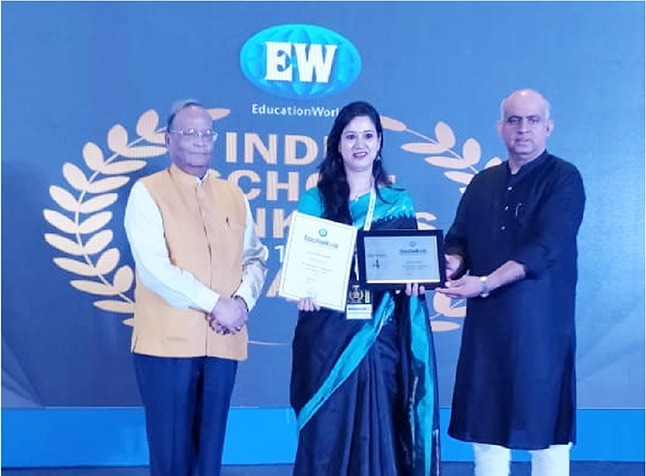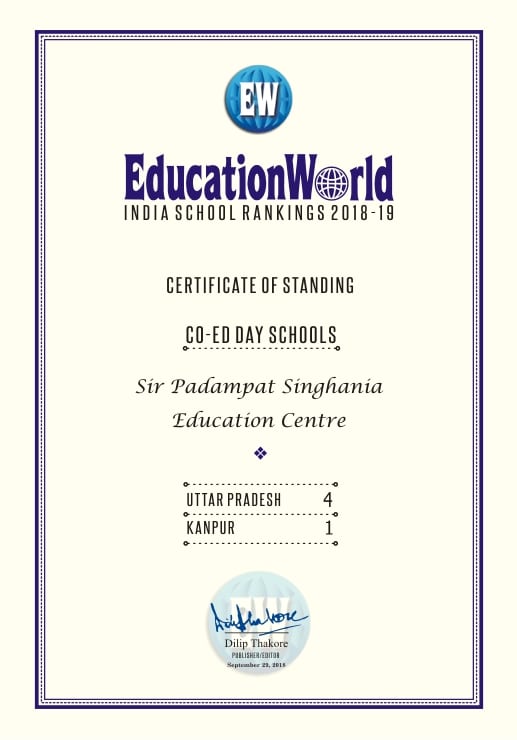 Year around our school bagged the following prizes:-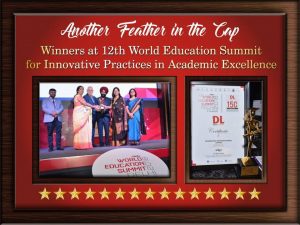 SPSEC has been awarded as the best CBSE co-ed. day school in Kanpur and the 8th in U.P. in the Education World India School Ranking 2016 on 24th September 2016 at The Leela Ambience Gurgaon.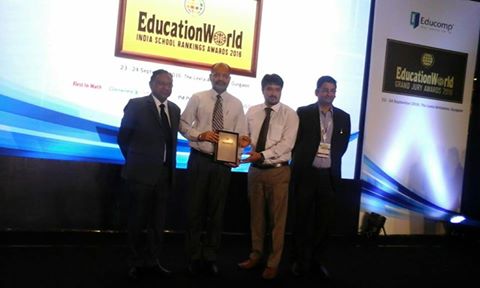 Ranked 8th Best school by Digital learning.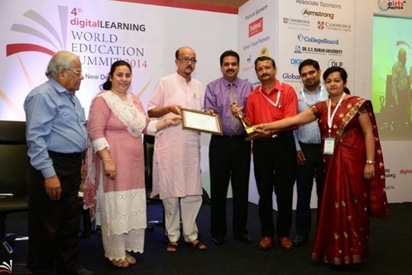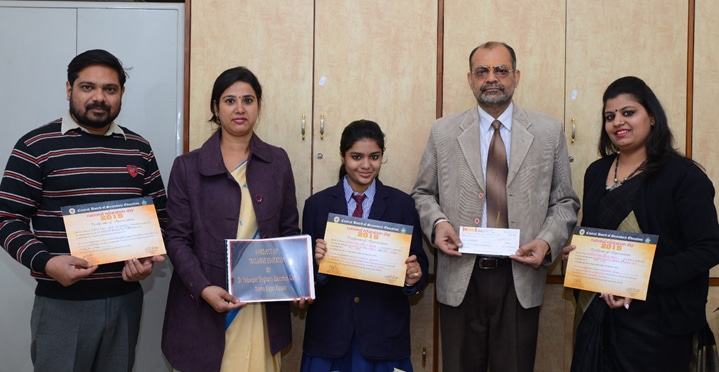 The very prestigious International School Award by British Council for the session 2014-2017.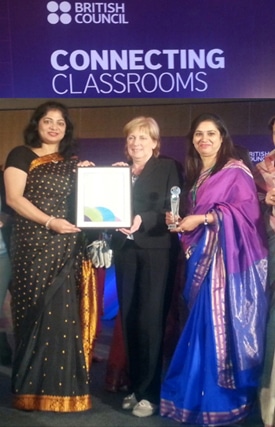 Felicitated with the Best School of Year Award by Kanpur Taekwondo Association in 2013.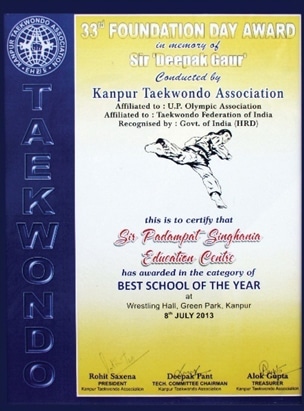 Certified as A++ School by the Education Expo Research and Branching Company in 2013 & 2014.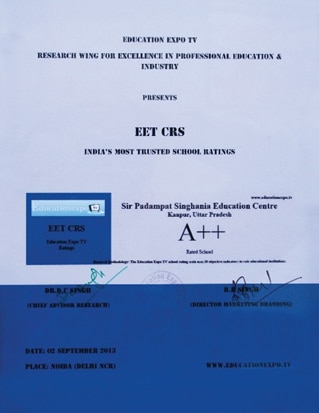 Recipient of the Pearson Teaching Award for innovative teaching in October 2013.

Awarded the Global Teacher Accreditation in 2013 for successfully completing the action research project under the aegis of Connecting Class rooms by British Council.
Received the Pratibha Samman Award for the "BEST CBSE SCHOOL IN KANPUR" by Hindustan Times in November 2013.
Won the first prize at the World Education Summit, New Delhi for the Science Project Kaleidoscope in April 2013.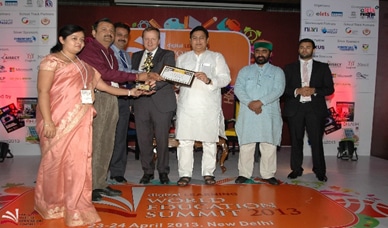 Won "Green Campus of the Year Award" at the fourth World Education Summit 2014, New Delhi for the Project 'In Nature's Lap' in August 2014.
Only school in U.P. to have won the Green School Award in April 2013 given by Centre of Science and Environment, New Delhi at National Level.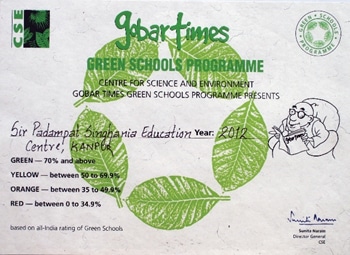 Recipient of Best School Award for furthering value centricity, future readiness and excellence in stem education at national level by Engineering Watch in May 2013.